Professional Development in Construction
We strongly believe that construction needs to be thought of as a CAREER, not just a job. So, why not develop our professionals in this industry just like other professional industries? It doesn't have to be "fluffy" and it doesn't have to be "Kum Ba Yah". The Repurposed Educators (they actually were former educators before landing in the dirt world!) on our team have developed and implemented Professional Development at DW Companies using a variety of team and communication building activities that are anything but Kum ba Yah and fluff. Our crew looks forward to Professional Development days as a way to connect, grow, and learn both personally and professionally! Watch the video to hear what our crew has to say about professional development!
The Repurposed Educators and DW Companies head to Vegas to speak on professional development and team culture
In 2023, The Repurposed Educator team and team members at DW Companies spoke in the Community Zone at ConExpo-Con/Agg about their experiences implementing professional development with their team. Their mission has gained national attention and the team has been interview by EquipmentWorld, ConstructConnect and more! Most recently, they have been featured on MOXY: The Voice of Women Infrastructure! To watch the entire ConExpo-Con/Agg presentation, click here!
Professional Development in Action!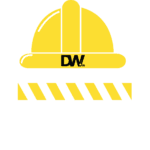 The Repurposed Educator is a subdivision of DW Companies. They can provide professional development and culture assessments with your construction team! To find out more, head on over to www.therepurposededucator.com or click the link below!