Click the link below to download the full job application and send it on over to us at:
or drop it off in-person at
DW COMPANIES, LLC
3024 Hwy 95 NE
Cambridge, MN 55008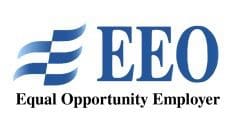 We are an EEO employer that is partnered with the CLA Union. For more information on the CLA, please go to: https://www.cla-usa.com/
We do things differently around here
We run things differently than most companies because at the end of the day, we are all on the same team with the same goals in mind.  Everyone will pitch in when needed in order to get things done no matter what their "title" is.
Be a part of something bigger
We expect the best. We will never have a problem if you aim high and miss, but we will if you aim low and hit. You'll leave work feeling proud and accomplished at the end of the day.
Love what you do and you'll never work another day in your life
If you have to work to live, why not work at a place you love to get up in the morning and go to work? At DW Companies, we promote a positive work culture and climate that makes work a place you like to go to everyday.
We pride ourselves on having a fun environment to work in that includes a team-based structure. Additionally, we do all that we can to train and promote within the company.
Teamwork makes the dream work
Dirt work is hard work, but if you are willing to put in the hours and show the effort, everyone around you will give you the same in return. We are a team first.